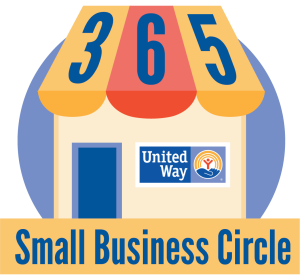 There is nothing small about our impact.
Small businesses play a critical role in maintaining a thriving local economy, and people want to shop at businesses that support their community.
We all benefit when children succeed in school, families are sustaining employment and our community has access to the resources needed to live healthy lives. That is why United Way of the Wabash Valley is pleased to offer an investment opportunity that is good for your business AND your community.
United Way invites your business to play a part in promoting lasting, positive change for all in our community by joining our 365 Small Business Circle.
Our Bold Goal for the community to move 10,000 households out of financial struggles and into stability is moving forward, and we need your help to make it work on a larger scale. We're encouraging local businesses to join this movement and help increase the impact of the United Way of the Wabash Valley to meet the growing demands of our community.  You choose the dollar amount for 365 days and your business can make an impact in people's lives.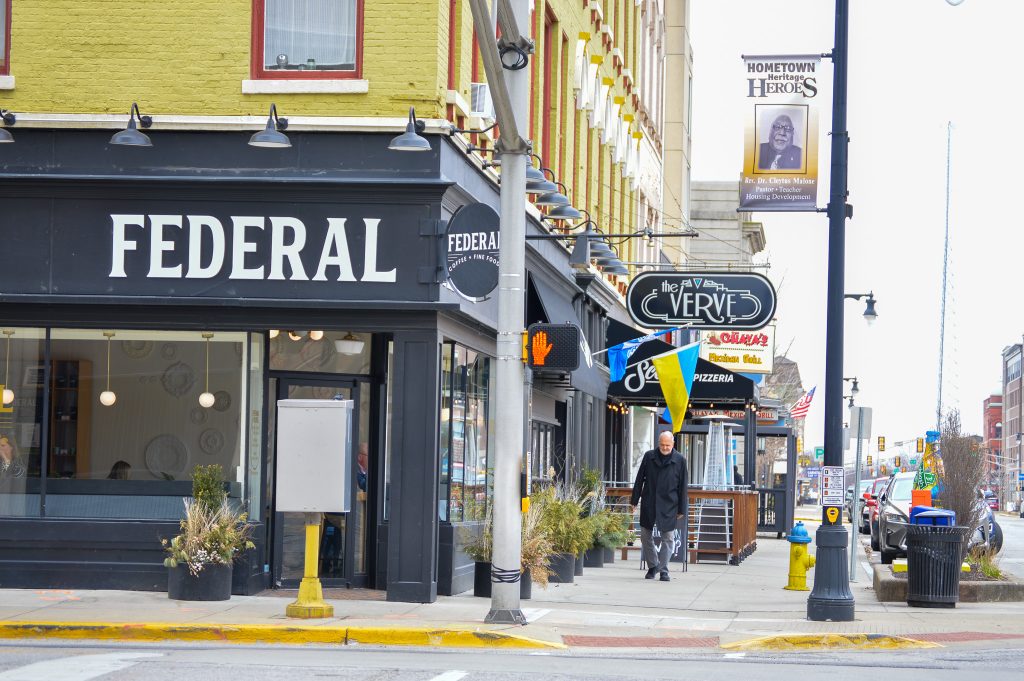 Member Benefits
Besides the obvious benefit of knowing that your support is moving forward a collective impact goal for our community along with many other fellow-businesses across the Wabash Valley, we will also help to promote your business as a key community supporter with the following benefits: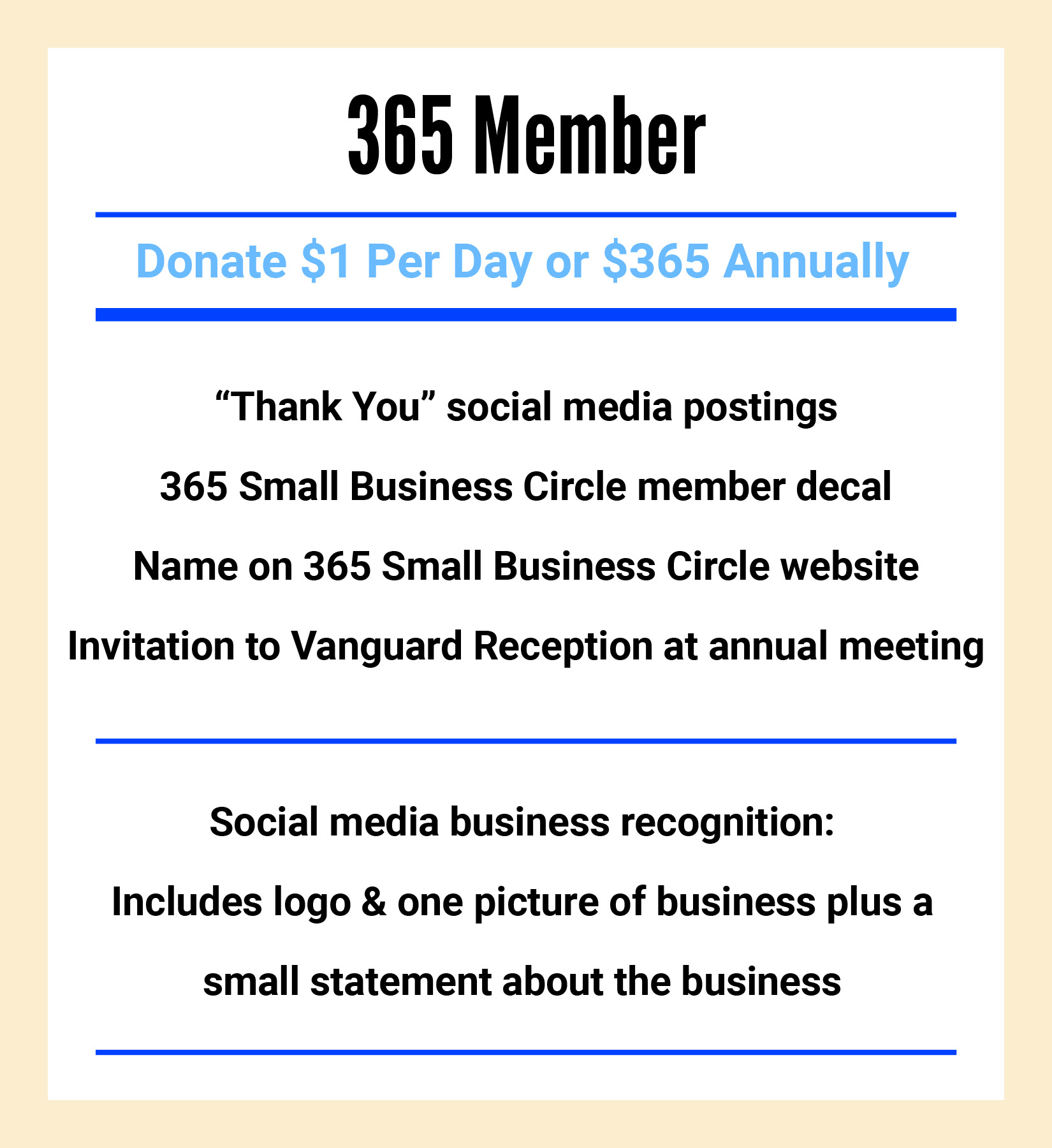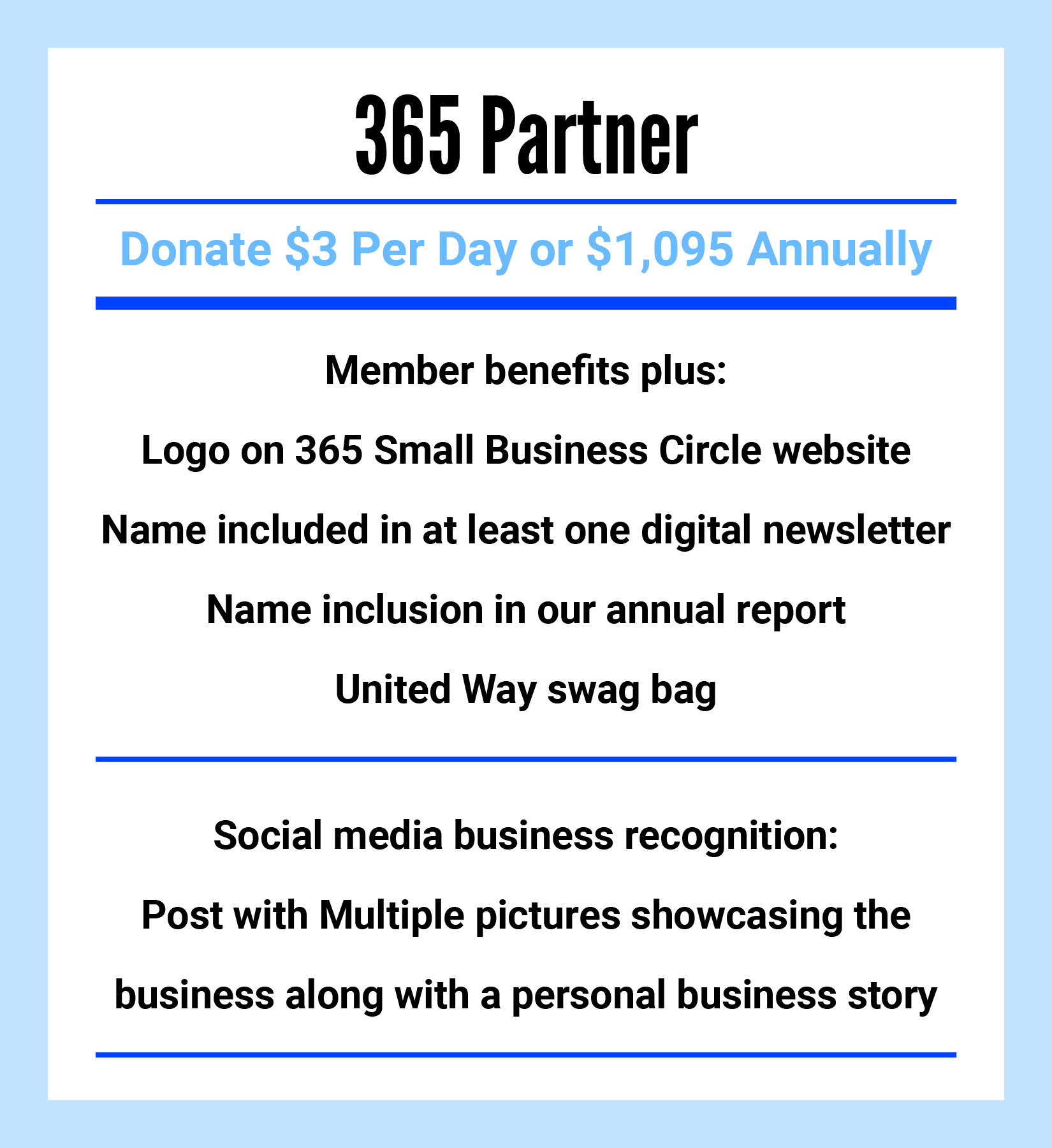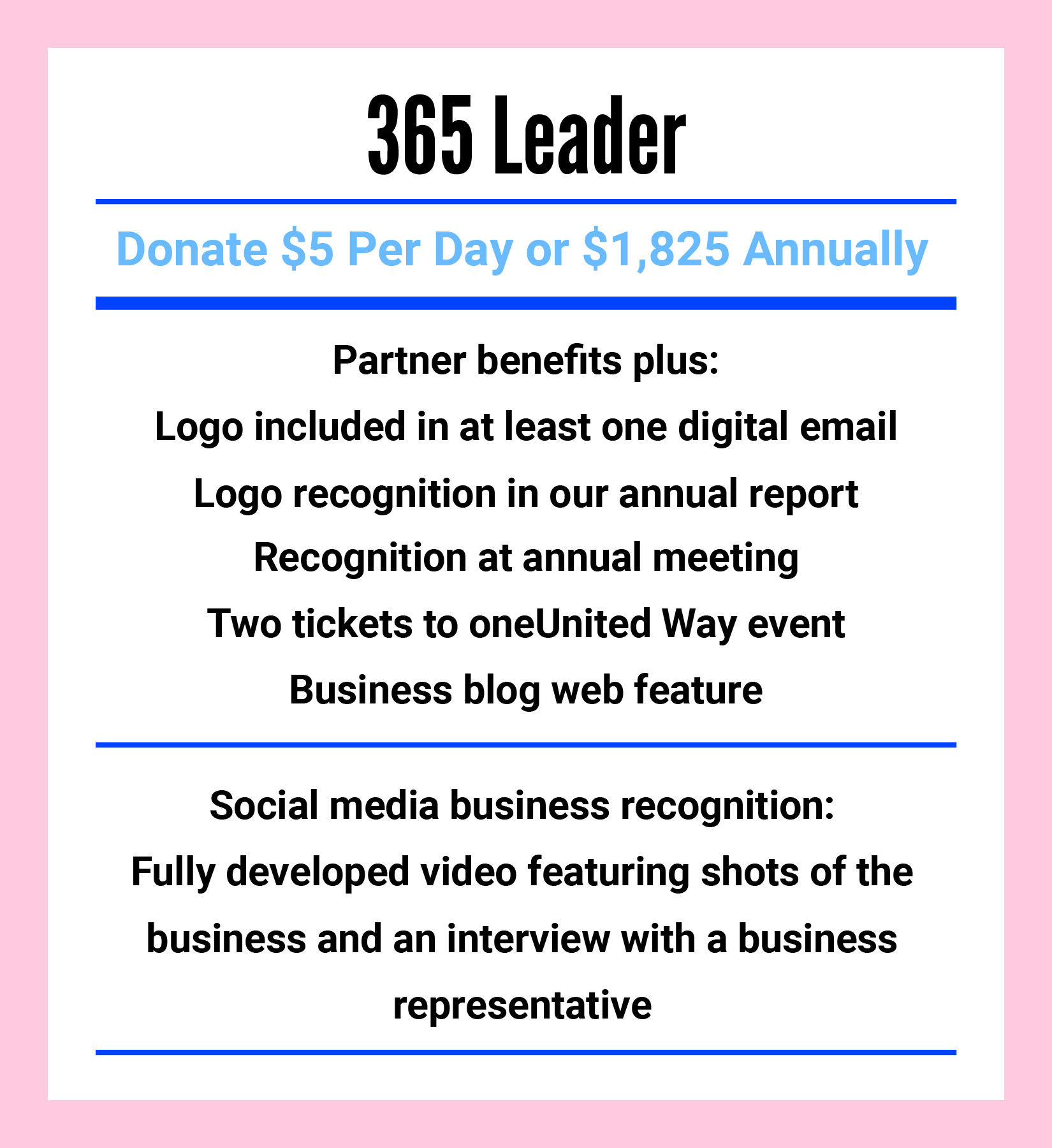 Return on Investment
Brand identity: Your business is aligned with the strong  United Way of the Wabash Valley brand. Attract and maintain customers by displaying your community support with an exclusive 365 Small Business Circle decal.
Community Commitment: As a 365 Small Business Circle member, your business benefits from the trust, goodwill, and emotional connection the United Way of the Wabash Valley has built through service to our community.
Raised business visibility: Your community investment is visibly recognized in a variety of ways throughout your membership term.
Efficient and effective community support: By joining the 365 Small Business Circle your donation will be combined with thousands of others, and it will support numerous community partners and initiatives committed to improving the quality of life for all.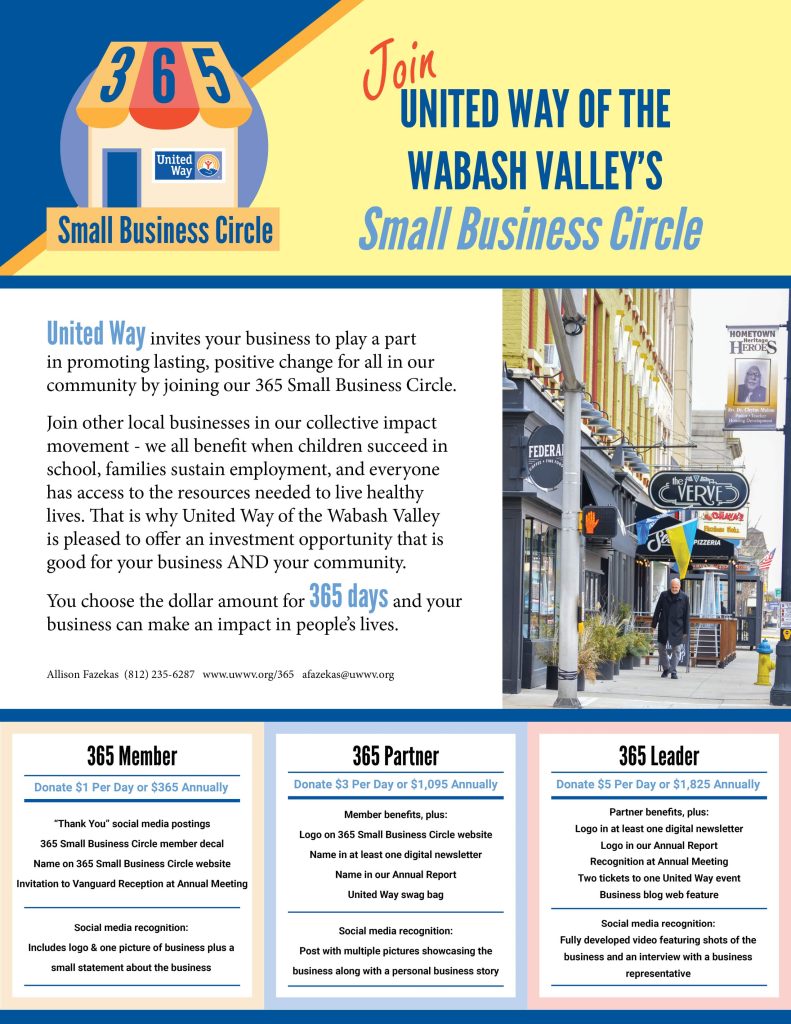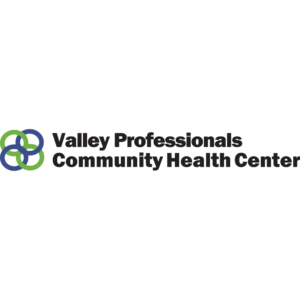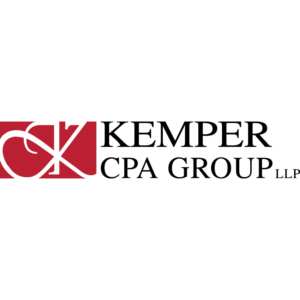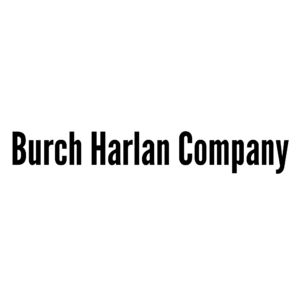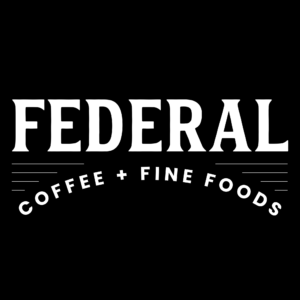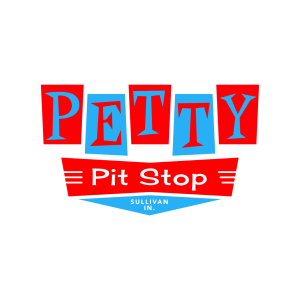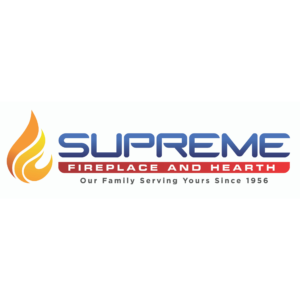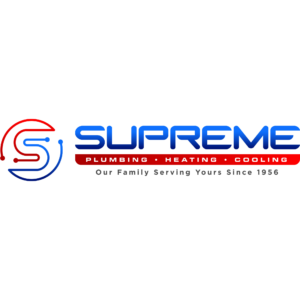 Burkhart Insurance Agency