A dedicated group responsible for engaging the community in raising awareness of the mission of the United Way and securing resources to continue helping our neighbors. This year's cabinet is led by Kristi Howe, the Executive Director of the Vigo County Public Library.
Our Community Resource cabinet is hard at work championing our cause, advocating on our behalf, and striving to make this year's drive a huge success. With so many who rely on us and look to us for help and support, our cabinet is the backbone of United Way of the Wabash Valley.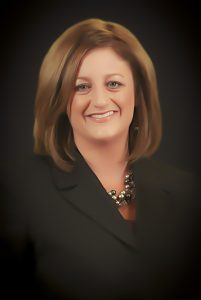 Why does Kristi LIVE UNITED?
"The Wabash Valley is a beautiful place to call home, but too many of our friends and neighbors are struggling.  Financial troubles, drug addiction, mental health, safety…these are all real challenges, and for many in our community, these challenges span generations.  Quick fixes and short-term solutions are not enough.  It's time to roll up our sleeves and get to work solving the bigger problems our communities are facing.  We're committed to working with and for our community to solve problems in the Valley.  We're working with you to break cycles and build stronger communities.  Communities we can all be proud to call home.  Interested in making a difference?  Join us!  Roll up your sleeves and get to work alongside us – we know that we are Stronger UNITED."