"There is no power for change greater than a community discovering what it cares about." -Margaret J. Wheatley
The United Way of the Wabash Valley's Business Cabinet serves as a community champion of the United Way of the Wabash Valley.  Members of the Cabinet provide the organization with professional expertise; diverse knowledge of the community and the challenges it is facing; connections to resources, colleagues, or peers; or other forms of needed assistance.
The Cabinet is also used as a way to keep the business community informed of the work of the United Way and how it can help their interests.  The Business Cabinet is a sounding board for guidance on proposed board activities and has no governing function within the organization.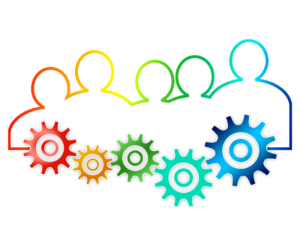 Business Cabinet Members
Bob Baesler
Baesler's Market
Duke Bennett
Mayor of Terre Haute
Gerald Beuvelet
GE Aviation
Roberto Bohrer
Steel Dynamics
Kevin Cauble
Terre Haute Chevrolet
Kristin Craig
Terre Haute Chamber of Commerce
Lea Anne Crooks
Ivy Tech Community College
Steve Danielson
EPIC Insurance Midwest
Sen. Jon Ford
Indiana State Senator & THRIVE
Michelle Franklin
Sullivan County Community Hospital
Roopam Harshawat
Harsha Behavioral Center
Bernice Helman
Coldwell Banker Real Estate Group
Steve Holman
Union Health
Steve Kidwell
Riddell National Bank
Brian Kooistra
Gibson Development
Clint Lamb
Mayor City of Sullivan
Rachel Leslie
RJL Solutions
Corey Lookebill
Great Dane Trailers – Brazil
Norm D. Lowery
First Financial Bank
John Michael Major
MSI Construction
Chad Overton
ServePro of Vigo County
Rep. Tonya Pfaff
IN State Representative and Vigo County School Corporation
Richard Shagley
Wright, Shagley, and Lowery
Casey Schrooppel
Elanco Clinton
Sally Stewart
Community Advocate
Chris Switzer
Vigo County Commissioners
Heather Thompson
Parke County Chamber of Commerce
TJ Warren
Valley Professionals Community Health Center
Steve Witt
Terre Haute EDC
Brandy Wolfe
Sullivan County Chamber of Commerce
Jamie Woodruff
Community Advocate