United Way of the Wabash Valley (UWWV) today announced a new grant opportunity to that those in need in our community by providing safety net or vital emergency assistance. The United Way is currently transitioning to an impact model that is utilizing a focused approach in the areas of education, health, financial stability, and overall community engagement in order to address the root causes of generational poverty. In addition to these focus areas safety net, or vital emergency assistance such as food, shelter, and/or clothing services, plays a pivotal role in closing the gap for those who are in desperate need in our community.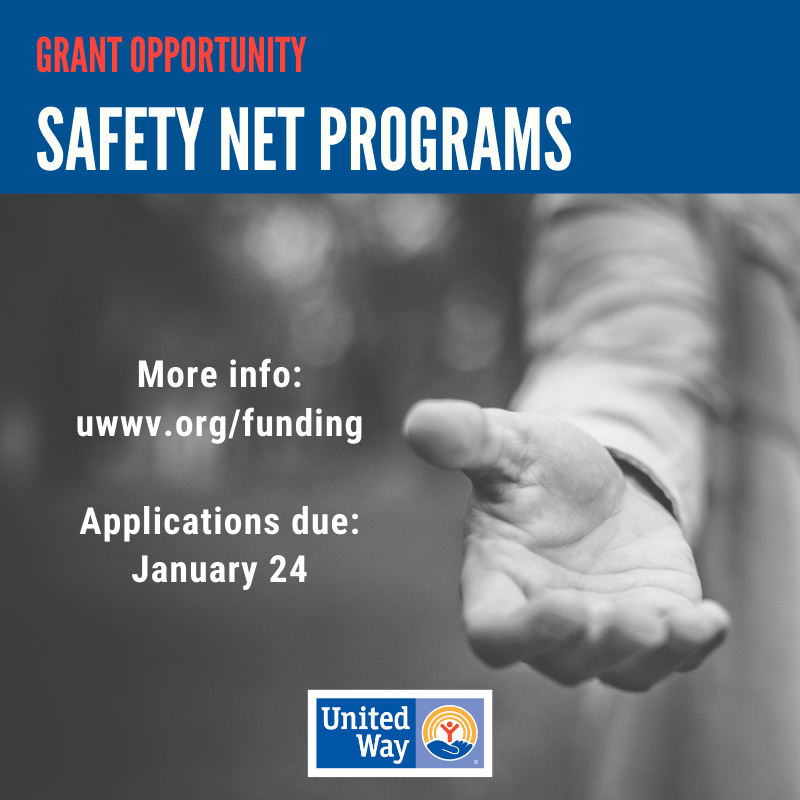 Safety net programs have always been a staple of the United Way's investment into our community. Currently, the organization provides funding for safety net programs such as the Catholic Charities Bethany House, Salvation Army's Social Services Program, and Meals on Wheels Food Delivery. Richard Payonk, Executive Director of UWWV explained, "When the organization was developing the new impact model they realized the importance of these services and pledged to keep 20% of donor resources devoted towards these types of programs. This grant hopes to invest at least $70,000 into safety net programs, but if the current Community Resource Drive increases we will be able to invest even more."
Jameel Ahmed, the UWWV Board President explains the importance of investing in safety net programs for our community. "While the new UWWV focus is based on addressing the long-term root causes of generational poverty we understand the basic need today to help our community. Our commitment to safety net program funding is intended to help bridge the gap for families who are struggling while we work to create lasting solutions. We hope for a future where we won't need safety net services for such a large population in our community, but until then we are committed to providing funding for organizations that provide needed services in our community."
The Safety Net open grant opportunity is open to any organization providing immediate and emergency assistance of vital needs such as food, shelter, and clothing in the United Way's 6-county service area of Clay, Parke, Sullivan, Vermillion and Vigo in Indiana, and Clark in Illinois. Organizations interested in applying for the Safety Net grant opportunity can find the application on the United Way website at uwwv.org/funding. There will be an informative meeting regarding the steps for application and what programs are considered safety net on December 17 at 5:30 pm at the United Way office at 100 S. 7th Street in Terre Haute. The full application is due on January 24th. If you have questions or would like additional information contact Mark Johnson at [email protected] or 812-235-6287.
If individuals are interested in donating to support the funding of this initiative or any other impact councils, they are encouraged to visit United Way's new interactive "Choose Your Impact" website at uwwv.org/choose.