Work is Result of a 2-Year AmeriCorps Member Project
Over the last two years, the United Way of the Wabash Valley has been hosting an AmeriCorps Member, Kris Aninger, funded by a grant from the Corporation for National and Community Service through the Indiana United Ways for the "UNITED Against Opioid Abuse Initiative."  With this initiative, AmeriCorps members were placed at 10 United Way sites across the state of Indiana based upon incidence rate of opioid-related deaths, with Vigo County being one of the ten sites selected.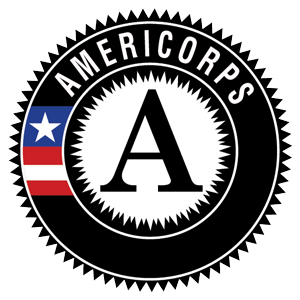 The United Against Opioid Abuse Initiative was created to combat the opioid epidemic on a local level by better understanding the issues facing those with addiction, the resources available to help, and how to engage the community in a solution.
With this program the AmeriCorps members in each community were able to provide additional supports which allowed local United Ways to take a large scale look at the opioid issue systematically and with authenticity.  They were able to accomplish this by bringing together existing service providers and coalitions working to combat or prevent drug abuse in a valuable way.  This process included digging into available research, conducting community assessments, holding community conversations on the topic, developing a Landscape Scan, and creating an Asset Map.
United Way of the Wabash Valley is releasing the results of this work in the UNITED Against Opioid Abuse Landscape Scan for Vigo County and the Vigo County Addiction Services Asset Map.  The report is a summary of the Vigo County opioid crisis in the larger state and national context. It includes both data analysis and results from the conversations we held with community members.  "We are hopeful this landscape scan of our community brings awareness to the issue, but also provides a foundation for our Substance Use Disorders Impact Council to build from," said Richard Payonk, United Way of the Wabash Valley Executive Director. "This landscape scan provided a "three-dimensional" observation—a look not only at the statistics, but an inclusion of the community voices to highlight the most significant pain points for real people living with this epidemic."
The Asset Map is a way for individuals to find help currently available, but also allows stakeholders to understand the limitations in our current environment.  These tools will be helpful in determining if there are unmet needs, areas of fragmented services, and opportunities for collaboration.
These assessments, both housed on the United Way of the Wabash Valley's website, will serve as the basis for developing solutions to the crisis in the entire Wabash Valley. The recently developed Substance Use Disorders Impact Council, which is part of the new strategy of the United Way, is a group of dedicated volunteers that will focus on well-rounded approaches to supporting prevention and treatment, and recovery solutions.   The recently awarded $200,000 federal planning grant to the United Way's council will allow for this same approach to be used in the counties surrounding Vigo to create an even larger picture of substance use disorder in the region.  "This landscape scan helps provide a comprehensive overview to the public and stakeholders in our community," said Dr. Jennifer Hutchens, co-chair of the Substance Use Disorders Council.  "It also provides insight into real solutions that are needed based upon the input from a larger group in our community who are suffering from, or working with those who are suffering from, substance use disorder.  We want to create change that is truly needed here and can make a real difference, not just what others outside our community tell us that we should be doing."  The next step for this impact council is to release their first community investment that will be open for applications later this summer.
To learn more about the United Way of the Wabash Valley's Substance Use Disorders Impact Councils and to view these items visit: https://uwwv.org/substance-use-disorders-impact-council/