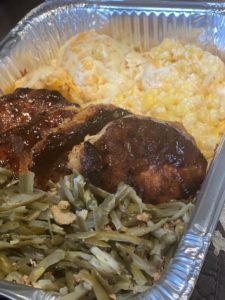 At all times, but especially during the difficult times brought on by the COVID-19 pandemic, food insecurity is a real issue for many individuals. In Sullivan county, Pace utilized their relief funds to address this need. By partnering with local restaurants Acorn Grill and Petty's Pit Stop, they implemented a Family Meals Program. Families were able to connect with Pace to request a hot meal they could pick up. One of these restaurants was also able to deliver meals to families who did not have transportation of their own. In total, the program was able to provide meals for 148 families as well as providing utility and rental assistance referrals to those who needed it.
While providing meals for anyone who needed it, the program was also able to provide meals for a mother who was diagnosed with COVID and was not able to leave home. The program was able to deliver hot meals for her and her children. Another story comes from a woman who was recently diagnosed with cancer. Because of her compromised immune system, she could not leave her home due to the pandemic. Being able to have hot meals delivered made her life much less stressful and she could focus on recovering.
Thanks to the support of the United Way of the Wabash Valley, Pace was able to make this program a success.