Terre Haute, IN– Representatives from Duke Energy and the United Way of the Wabash Valley met at Lowe's Home Improvement in Terre Haute, Ind., on Monday, Aug. 28 to load up box trucks with fans to distribute to local residents in need. The United Way of the Wabash Valley is partnering with Manna from Seven, Reach Services and the West Vigo Community Center to deliver 500 box fans to older adults and low-income households in the region.
The effort was made possible through a $10,000 grant from the Duke Energy Foundation.
Co-Executive Director Danielle Isbell stated, "United Way is all about collaboration and partnerships, so it was important for us to find those partners who were willing to work with us in the community to be able to provide a little bit of relief to those that are in the heat who may have disabilities, or asthma or things in that nature."
Rick Burger, District Manager from Duke Energy was very static about the opportunity to help the community in this way. He stated, "United Way approached us with this opportunity, and we worked with them to choose 3 different organizations that all had different ways of distributing the fans to the community, which was very helpful in diversifying the distribution." "We are always thinking of new ways to help the community and always open to new ideas."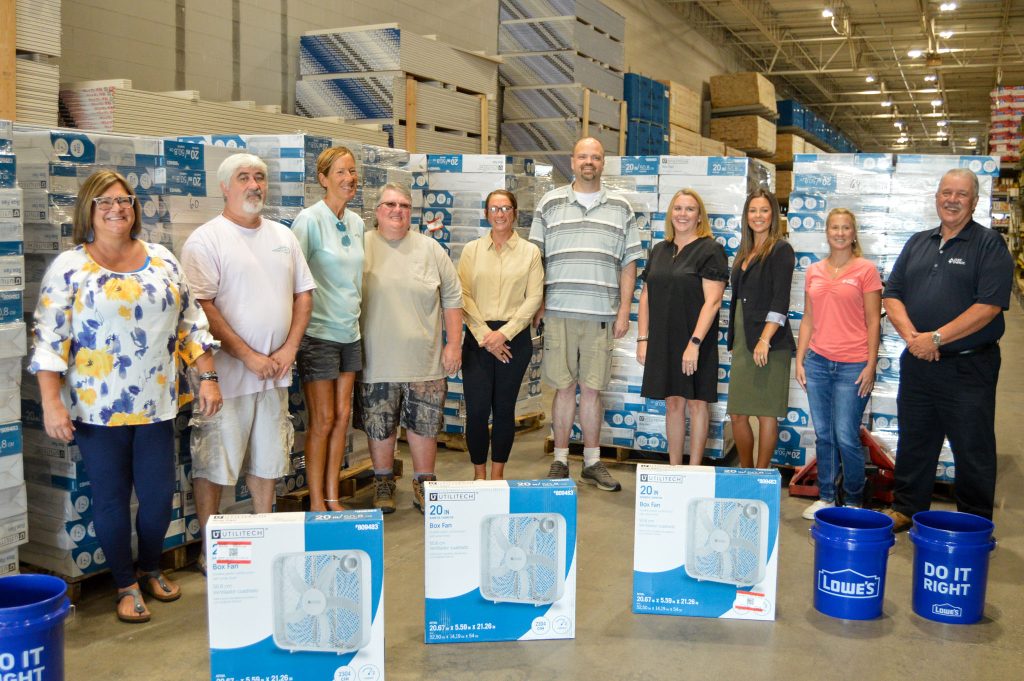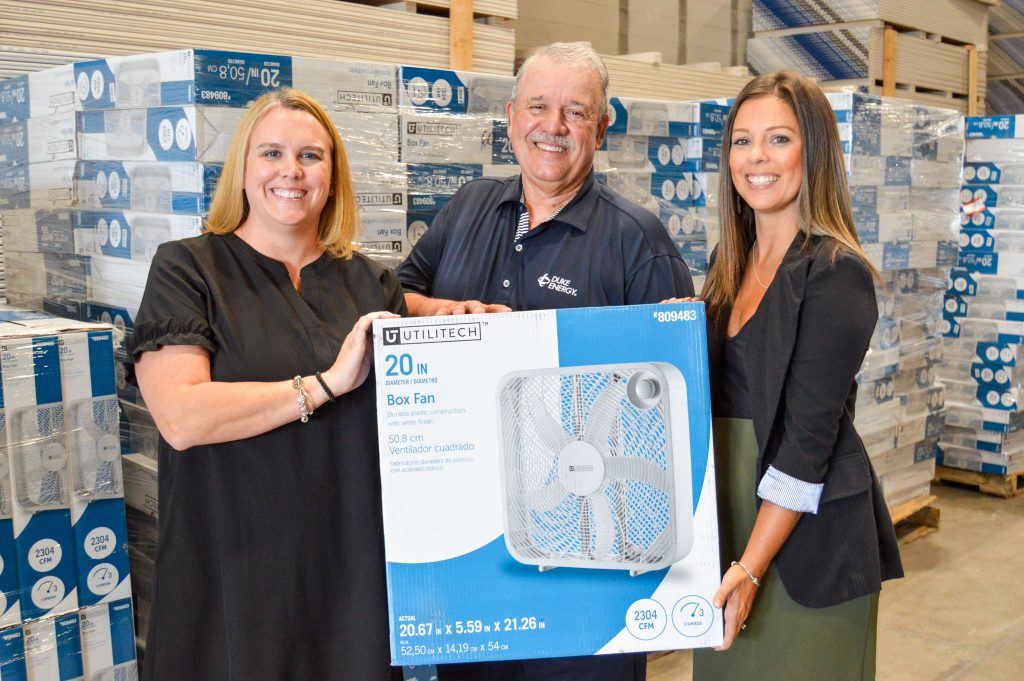 Group Photo of United Way co-executive directors and team members from Duke Energy, Mana From 7, Reach Services, and West Vigo Community Center
United Way of the Wabash Valley is an organization looking to go beyond temporary fixes to create lasting change in our communities throughout our six-county region. By bringing together volunteers, companies, and organizations focused on innovative solutions, we impact thousands of lives every year right here in the Wabash Valley. Our new bold goal is to move 10,000 local families out of financial struggles. For more information, please visit, www.uwwv.org.
The Duke Energy Foundation provides philanthropic support to meet the needs of communities where Duke Energy customers live and work. The Foundation contributes more than $2 million annually in charitable gifts to Indiana and is funded by Duke Energy shareholders. More information about the Foundation can be found at dukeenergy.com/Foundation.
Duke Energy Indiana is a subsidiary of Duke Energy, and provides about 6,300 megawatts of owned electric capacity to approximately 890,000 customers in a 23,000-square-mile service area, making it Indiana's largest electric supplier.