This February the United Way of the Wabash Valley will be launching the African-American Board Leadership Institute (AABLI).  The goal of this new program is to increase the number and broaden the participation of African Americans in leadership roles in the Wabash Valley.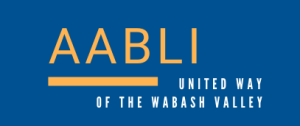 AABLI will develop a cohort of leaders by working to help provide them with skills and knowledge as community leaders by offering a deep-dive look into board governance responsibilities through various activities. This cohort will utilize monthly intensive in-person and virtual experiences that will include group discussions, exercises, case studies, and the building of problem-solving skills. Participants will engage with community leaders and various organizations as well as receive materials and templates to maximize the program's effectiveness. Those who successfully complete the AABLI program will be eligible for assistance with placement on governing boards or commissions across the Wabash Valley. This program will exemplify the powers of community collaboration in building not only leaders but strengthening business connections and representation at all levels of leadership.
The program is open to African-Americans looking to expand their leadership and be more involved in the Wabash Valley.  This could include anyone from young professionals looking to advance in their community to well-established individuals looking to better understand being involved in community boards.  The cohort will meet monthly beginning in February and concluding in July.
Applications are open December 1, 2022 – January 10, 2023 at uwwv.org/aabli.  The application process will be competitive as space is limited in the cohort.  Applications will be reviewed and the cohort will be selected by the end of January.
This program was made possible by a grant from the Wabash Valley Community Foundation to help initiate the program.  Their funding, in combination with United Way of the Wabash Valley support, will help with the development and start-up costs of the program.  The program is partnering with Global Perspective Culture Company founded by Camille Wallace, a Terre Haute native, to help design and implement the program, including one-on-one mentoring with participants.
Abby Desboro, with United Way of the Wabash Valley, stated "As an organization, we are working to take a more focused approach to Diversity, Equity, and Inclusion as it relates to our internal work but also our outside community.  We believe that to truly Live United we must involve all voices in our community.  With AABLI we are working to increase diversity on local boards and committees with the intention of expanding thought diversity as we listen to all community voices. We look forward to investing in the growth and development of our first cohort in 2023 as they work on both skills and community connections."
For more information visit uwwv.org/aabli or contact the United Way at 812-235-6287.