United Way of the Wabash Valley's Executive Director Richard Payonk, who has led the nonprofit for the past seven years, announced he will retire from the organization at the end of the year. At their last meeting, the Board of Directors unanimously voted to promote current employees Abby Desboro and Danielle Isbell as Co-Executive Directors to lead the organization forward upon Payonk's retirement.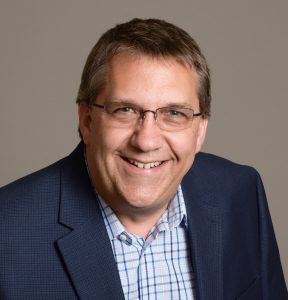 Earlier this year, Payonk informed the Board of his intent to retire, and proposed a progressive co-leadership model, recommending internal candidates for his succession. Co-Leadership structures are gaining popularity in the non-profit sector. The Board studied this structure, and the impact qualified internal candidates would have on continuing the United Way of the Wabash Valley's momentum. The Board voted to promote Isbell and Desboro to lead the organization together. Each will report to the Board and be responsible for different aspects of daily operations, while working together to drive the organization forward on pivotal items like goals and strategies.
Hicham Rahmouni, Board President for the United Way explained, "After exploring the idea of co-leadership, and working with Abby and Danielle on how this could function for us, we are motivated to promote these exceptional individuals. Co-leadership will allow our organization to thrive in all aspects of community impact, community collaboration, and fundraising. The Board also expresses our deepest gratitude to Richard Payonk for his service and dedication to our United Way as well as our community as a whole."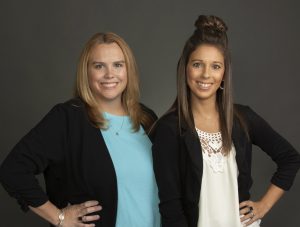 Isbell, current Resource Development Director and Desboro, Marketing and Communications Director, have served the United Way of the Wabash Valley for a combined 14 years. Together they have developed as leaders and grown with the United Way, achieving their Masters Degrees in Leadership Development and other distinctions including the Terre Haute Chamber's 12 Under 40 recognition as up-and-coming leaders.
Desboro explained, "Danielle and I both look forward to the opportunity to continue serving our community through the United Way. Our love for our community and non-profit work runs deep as we've dedicated ourselves to create a better Wabash Valley for our children and the entire community. We are excited for the journey ahead and the future of the United Way."
Isbell agreed, further stating, "Abby and I have been serving our community together for years. We have aligned visions for the United Way and look forward to growing the community relationships we have built. We're also excited to demonstrate through co-leadership how care and collaboration work with like-minded leaders, it's really been our United Way's new model all along – so it's a great fit."  Isbell is referring to a recent multi-year transition in the organization's operating model.
Under Payonk's leadership, the United Way of the Wabash Valley transitioned from a legacy United Way into a collective impact organization with a long-term goal to reduce the number of struggling working families in the Wabash Valley. Payonk stated that these changes were driven by the community, referring to community and business leader listening sessions. "We've been able to realign our mission and processes to address the critical issues holding struggling working families back from success. I am grateful for the volunteers, dedicated donors, community organizations, our staff, and Board of Directors who have embraced this new way of operating. It has been a good change and really helped set us up for a bright future"
Over the past two years, the United Way of the Wabash Valley has issued over $3.1 million in targeted grants for initiatives and programs in the community, all with a clear focus on the root causes of generational poverty and household financial struggles. These investments marked a 30% increase over the 2-year period prior to Payonk's tenure. During this period, the United Way of the Wabash Valley also achieved Charity Navigator's 4-Star Rating. A leading national non-profit watchdog and evaluator, Charity Navigator's top rating demonstrates United Way of the Wabash Valley's transparency and financial accountability.  They are the sole non-profit in the Wabash Valley with this rating.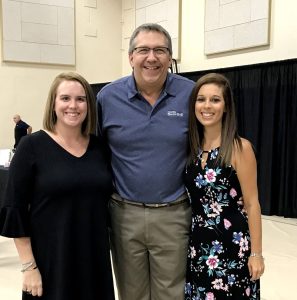 While Payonk credited Desboro and Isbell for the success of the organization, the feeling is mutual according to Isbell. "Abby and I want to thank Richard for his investment in us as leaders during his time at the United Way. We are grateful for his leadership and mentorship. We also want to thank the Board of Directors for their unanimous vote of support and trusting us to continue the positive momentum forward for our United Way."
Payonk summarized "Our United Way is strong, but we still need community support to expand our impact and work. My time with the United Way dates back to the mid-1980's when I began as a donor and volunteer. After a 30-year career in industry, I was excited to bring an engineering background to community building in this role. We did that. I think we are poised for success and it's a great time for a transition in leadership. These are two extraordinary individuals that the community needs to know better. This is their time. I am confident Danielle and Abby's experience and leadership will successfully carry our United Way forward. I hope the community provides them their full support."
The United Way of the Wabash Valley will be planning meet and greet sessions over the next few months to introduce the new Co-Executive Directors to the community. There will also be a community celebration to thank Richard Payonk for his dedication to the United Way in the coming months.  More information on these events will be shared at a later date.