United Way of the Wabash Valley's Youth Success Impact Council has awarded $271,000 from its new "Successful Student Transitions Initiative" to three local organizations. This new initiative is part of Youth Success' overall strategy to invest in programs that help Wabash Valley youth gain the knowledge, skills, and character development to succeed in kindergarten through high school and be prepared for the next steps in life.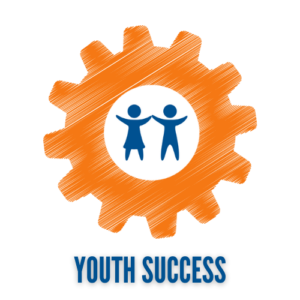 The Successful Student Transitions Initiative is aimed at the oftentimes difficult transitions throughout the K-12 school career such as the transition from elementary to middle school, middle to high school, and high school to post-secondary education. Due to the pandemic, educators have seen disinterest and disengagement in school at a high due to the disruption of normal routines and in-class instruction. Those at the highest risk of becoming more disengaged are students who are approaching an educational transitional period over the next year. This prompted the Youth Success Council to develop a new grant, Successful Student Transitions Initiative, that focuses on proposals put forth by community organizations or schools that directly support students while they move through a key educational transition. The challenges these proposals focus on can relate to learning loss, mental health, social/emotional issues, and preparation for post-secondary life.
The Youth Success Impact Council is awarding a total of $271,000 over three years to fund large-scale transition projects. Recipients include:
Terre Haute Children's Museum – Terre Haute Children's Museum in partnership with Sarah Scott Middle School will facilitate the transition from fifth to sixth grade by adding a new one-week summer STEM Camp to the school's well-established WEB (Where Everyone Belongs) mentoring program. In addition to engaging incoming sixth graders in fun STEM activities at the museum and on ISU's campus, the camp provides an opportunity for more meaningful contact between the new students and their eighth-grade WEB mentors.
Mental Health America – Mental Health America West Central Indiana Inc. will bring the Too Good For Violence curriculum to students who are transitioning from elementary school to middle school in the Parke, Sullivan, and Vermillion County school districts. The Too Good For Violence Program is a multifaceted prevention program focused on promoting important skills such as respect for self and others while developing effective communication skills, social and conflict resolution skills, emotional competency skills, and anger management strategies that can help facilitate the major life change to middle school.
Clara Fairbanks Foundation – The Clara Fairbanks Foundation will bring indoor rowing machines (called ergs) curriculum, and training to the Sarah Scott Middle School physical education program so that teachers and students can access rowing without ever leaving the classroom. The "Erg Ed Program" will support kids by introducing them to a sport that promotes goal-setting, equality, working together, and finding a voice as a team.
Liz Metzger, Youth Success Impact Council member stated, "The Transitions grant program is meant to support those students who, as a result of the pandemic, have not been in a classroom for over a year, and now rather than going back to the social environment they felt comfortable in must go to a new building, with new teachers and a new mix of students. The three awardees target students entering middle school, a tough time under the best of circumstances.  Each program relies on an evidence-based program. The advantage of this is that the time needed to get a program up and running is greatly reduced. These awardees are ready to go. We look forward to watching the progress of each program and the impact on the students over the next three years."
Richard Payonk, the Executive Director of the United Way of the Wabash Valley stated that "Student success is critical to reaching our long-term bold goal of moving 10,000 families out of financial struggles and into stability.  The success of students today will build into the foundation of our community tomorrow.  These students will become the workforce that attracts the best employers to the Wabash Valley and having the best education will allow these students to pursue family-sustaining employment.  If we don't support and invest in them today, we are missing the opportunity to create a brighter future for our entire community."