United Way of the Wabash Valley today announced a new grant opportunity issued from their Youth Success Impact Council aimed at assisting school-aged children from grades K-12 with oftentimes difficult school transitions. The Youth Success Council believes that all Wabash Valley youth should gain the knowledge, skills, and character development to succeed in kindergarten through high school and be prepared for the next step in their journey. The first step must be to ensure that students are in the classroom every day, on time, and ready to learn.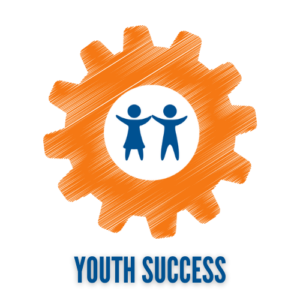 With COVID-19 causing a disruption of normal school routines and in-class instruction, students who struggled with disinterest in their education before the pandemic became increasingly disengaged over the past year. At particular risk are students who will be going through an educational transition in the coming year. An educational transition is any time a student changes a physical or virtual school, classroom structure, and/or educational expectations. Examples of transitions include when a student moves from elementary to middle school or from virtual to an in-person classroom.  Even before the pandemic, research had shown that these transitions are a period of risk for students.  Students who are performing poorly academically are at a higher risk of becoming disengaged as they transition to the next level.  The risk of students disengaging is higher than ever, and the impact of a poor transition may have negative ripple effects over a student's school career.
This has prompted the Youth Success Council to develop a grant, Successful Student Transitions Initiative, that will focus on proposals put forth by community organizations or schools that will directly support students while they move through a key educational transition. The challenges these proposals can focus on for the students in these transitions can include but are not limited to, learning loss, social/emotional support, or preparation for post-secondary life.  Project proposals should be focused on a vulnerable population of students during a transitional stage of their K-12 education that will provide supportive practices designed to reduce absenteeism and increase academic engagement that will lead to student success.  Funding for projects may be awarded for up to three years, with a January-to-December project timeline, and should support activities that will benefit students before, during, and after the transition.
Liz Metzger, Youth Success Impact Council member stated, "Transitions are a time of change; for better or worse.  For low-performing K-12 students, the three major transition points – elementary school to middle school, middle school to high school, and high school to post-secondary – can be a particularly difficult time.  At each of these transition points students must leave a social structure they are familiar with, and adapt to a new environment. The Successful Student Transitions Initiative will fund programs that provide a safety net for the most vulnerable students to ensure they stay engaged in their learning and become successful students.  Their ability to cope with these early transitions will benefit them throughout life."
Richard Payonk, the Executive Director of the United Way of the Wabash Valley stated that "student success is critical to reaching our long-term bold goal of moving 10,000 families out of financial struggles and into stability.  The success of students today will build into the foundation of our community tomorrow.  These students will become the workforce that attracts the best employers to the Wabash Valley and having the best education will allow these students to pursue family-sustaining employment.  If we don't support and invest in them today we are missing the opportunity to create a brighter future for our entire community."
The Youth Success Impact Council has made available $300,000 in funding for this initiative over the three years to fund large-scale transition projects.  The Youth Success Council invites applications from any interested group or organization in the six-county United Way service area (Vigo, Vermillion, Clay, Parke, and Sullivan counties in Indiana; Clark County in Illinois) that has the appropriate staff with educational or comparable training to conduct student success projects.  The deadline to submit a Letter of Intent is September 15th with a required virtual meeting for all interested parties on August 30th.  For the full list of requirements and application details visit uwwv.org/funding.