CenterPoint Energy Foundation is awarding United Way of the Wabash Valley with a $50,000 grant toward their Strong Neighborhoods Impact Council.  This council is working to partner with residents and organizations to build thriving neighborhoods across the Wabash Valley where residents feel safe and connected to one another.   Neighborhood safety and inclusion was a constant theme the United Way heard throughout the community when building their strategic plan.  The council's focus is expected to help United Way towards their bold goal to move 10,000 families out of financial struggles and into stability.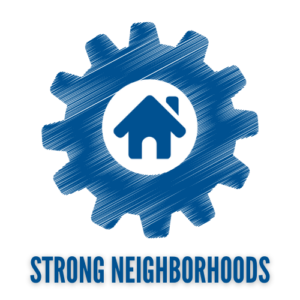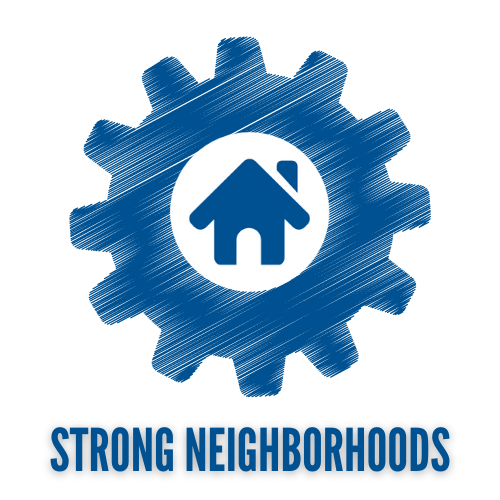 The Strong Neighborhoods Council believes, as research shows, that resident participation and engagement is crucial to neighborhood growth and stability.  The grant from the CenterPoint Energy Foundation will be matched with United Way funds to create the first step for the Council to help neighborhoods invest in themselves by providing funding for Neighborhood Improvement Project Mini-Grants.  These mini-grants will enhance the look and feel of neighborhoods across the Wabash Valley while addressing a combination of four focus areas including public safety, beautification projects, blight elimination or city-service improvements.  The details of this funding opportunity will be released in the coming weeks.
This grant will also allow the Strong Neighborhood Impact Council to focus on some key initiatives in their pilot neighborhood in the Ryves area.  A portion of this funding is dedicated to creating a Ryves Neighborhood Projects Fund which will support resident-driven improvement projects that emphasize the priorities of the Council such as enhancing the look and feel of the neighborhood, encouraging communication and connection among neighbors, building a strong and positive neighborhood identity and establishing neighborhood anchors.  The Ryves area has been chosen as a pilot neighborhood to demonstrate the success possible when residents stay involved in the revitalization work.  United Way hopes to bring the model to many neighborhoods across the Wabash Valley.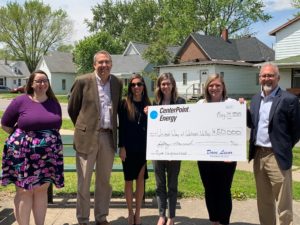 Carey LaBella, co-chair of the United Way's Strong Neighborhood Council commented that, "We all know that home is where the heart is, but the heart of a neighborhood is the residents.  This investment in our Council will provide our neighbors needed resources to become more connected and prouder of the place they call home.  These investments are planting the seed that can become large-scale community building as the Strong Neighborhood Council grows its work."
Richard Payonk, Executive Director of the United Way stated, "CenterPoint Energy Foundation's financial support of our Strong Neighborhood Council is a true example of a company trusting the work of United Way to invest their resources in the best programs and initiatives to truly move the needle in overall community building and help struggling families.  We know that a strong community benefits all of us, not just those who are struggling.  The outcomes we're striving for benefit CenterPoint Energy, their employees, and their families.  We are grateful for their partnership and investment and look forward to seeing the results of this investment across the Wabash Valley, and continue to grow the Council with business and donor support."
# # #
United Way of the Wabash Valley is an organization looking to go beyond temporary fixes to create lasting change in our communities throughout our six-county region. By bringing together volunteers, companies, and organizations focused on innovative solutions, we impact thousands of lives every year right here in the Wabash Valley.  Our new bold goal is to move 10,000 local families out of financial struggles.  For more information, please visit, www.uwwv.org.
About CenterPoint Energy, Inc.
As the only investor owned electric and gas utility based in Texas, CenterPoint Energy, Inc. (NYSE: CNP) is an energy delivery company with electric transmission and distribution, power generation and natural gas distribution operations that serve more than 7 million metered customers in Arkansas, Indiana, Louisiana, Minnesota, Mississippi, Ohio, Oklahoma and Texas. As of March 31, 2021, the company owned approximately $36 billion in assets and also owned 53.7 percent of the common units representing limited partner interests in Enable Midstream Partners, LP, a publicly traded master limited partnership that owns, operates and develops strategically located natural gas and crude oil infrastructure assets. With approximately 9,500 employees, CenterPoint Energy and its predecessor companies have been in business for more than 150 years. For more information, visit CenterPointEnergy.com.