United Way's Success By 6 Impact Council's longstanding fundraiser Power of the Purse is occurring October 20th – 24th, but like many things will look different this year.  The event will still center around a purse auction that will be available virtually for the entire community to participate.  Ten purse packages, donated by local supporters, will be up for grabs with each centered around a purse and packed to the brim with goodies.  An example of a fabulous package is Breakfast at Tiffany's which was donated by Altrusa of Terre Haute.  It includes a Black Kate Spade tote and wallet, Ross Elliott earrings and necklace, Longchamp sunglasses, and gift cards.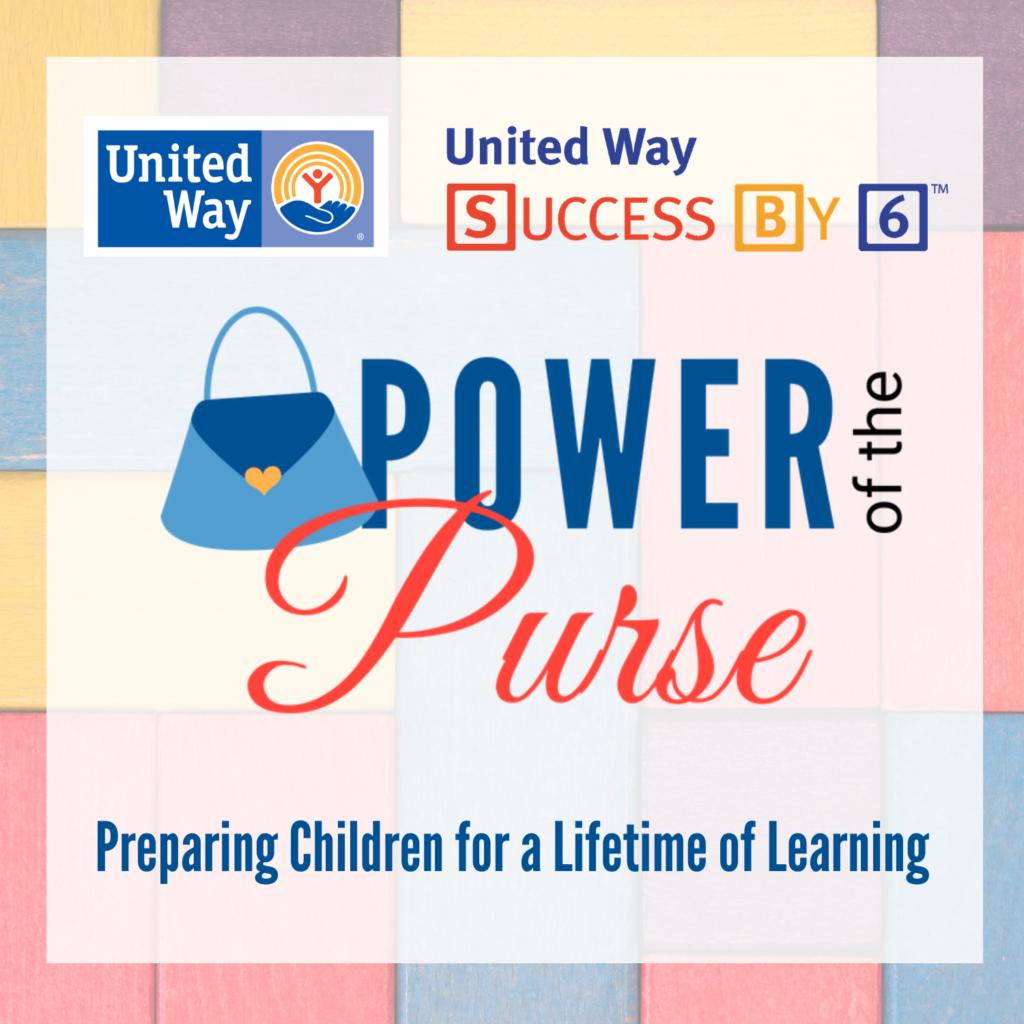 The auction, sponsored by Duke Energy, will be open Tuesday October 20th at 9 a.m. and close on Saturday October 24th at 7 p.m.  To see all the packages and bid visit the auction at: www.32auctions.com/purse2020.
All money raised from the event will benefit United Way's Success By 6 Impact Council which supports the children in our community through early childhood education initiatives with a goal of improving the amount of children "kindergarten-ready" upon entry to school.  This year the money raised will support the Council's newest initiative, K-Packs.  These packs are a special project of Success By 6 helping to prepare children today for success in school.
Renee Henry, Director of Education at the Terre Haute Children's Museum and Success By 6 Committee member explained, "Last Spring was a tough time for most families, but it was particularly stressful for families with four year old children who were preparing to enter kindergarten this Fall.  Kids are resilient, they do adapt to these circumstances, however, with only about 66% of the Wabash Valley children ready for kindergarten in Fall 2019, logic leads us to conclude that even fewer of them will be ready this year due to the pandemic. This means that teachers, parents and children will be more frustrated, students will require more personalized attention, and simple tasks (like following directions to take out their books) will take longer. The K-Packs are one answer to help our new kindergarteners get back on track."
The K-Packs, created by Success By 6, will include activity plans and materials that will provide families with instructions on literacy and numeracy building skills, opportunities for pretend play, practicing fine motor activities, while fostering critical thinking, experimentation, and creativity.  These activities can help develop skills that are needed to create a foundation for learning.  A solid base of skills like these can greatly influence a child's later academic success.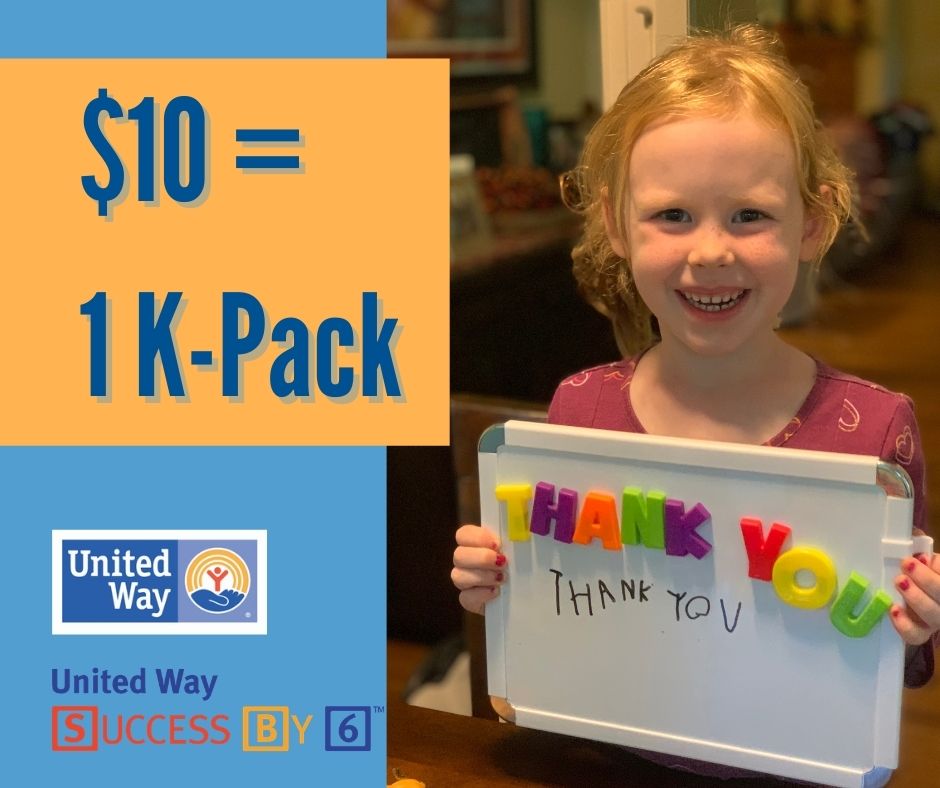 The Strong Start grant from Early Learning Indiana is providing K-Packs to over 1,800 local preschool-aged children to prepare them for kindergarten next year.  But our kids need more help.  With less opportunity for in-classroom learning leading up to the start of school and an untraditional beginning for current kindergarteners, Success By 6 would like to extend the K-Pack distribution to include local kindergarteners across the Wabash Valley. These packs will be able to help bridge the gap and prepare children with foundational skills they missed out on leading up to kindergarten.  Also these packs will help children, but also provide parents with assistance and reassurance that they are the first and best teachers for their children and provide both materials and instructions to maximize their impact.
Each K-Pack will cost $10 to produce.  Success By 6 is encouraging the community to support this initiative by donating $10 to provide a K-Pack for a local kindergartener.
Henry went onto explain, "The Success By 6 Council has recognized these extraordinary times and that our children and families of the Wabash Valley need the boost in confidence, support, and community backing provided by the K-Packs coming into their homes. By coming together, we can help our children be ready for the success that will lead to a lifetime of social, economic, and personal happiness and a thriving Wabash Valley, despite a year of chaos and change."
To support the K-Pack initiative directly visit: uwwv.org/kpack.