United Way of the Wabash Valley announced today that the organization has received an anonymous $100,000 donation in support of its community-wide bold goal to move 10,000 families out of financial struggles and into stability. The generous donation was directed to the organization's Community Impact Fund, which United Way's Resource Development Director Danielle Isbell said is the unrestricted fund that allows volunteers to drive their work. "We are thrilled with this fantastic show of support. The United Way depends on community support from individual donors and local businesses investing in the organization. With our Annual Resource Drive underway, this donor has shown the community that our bold goal and new collective impact approach are worth taking a look at."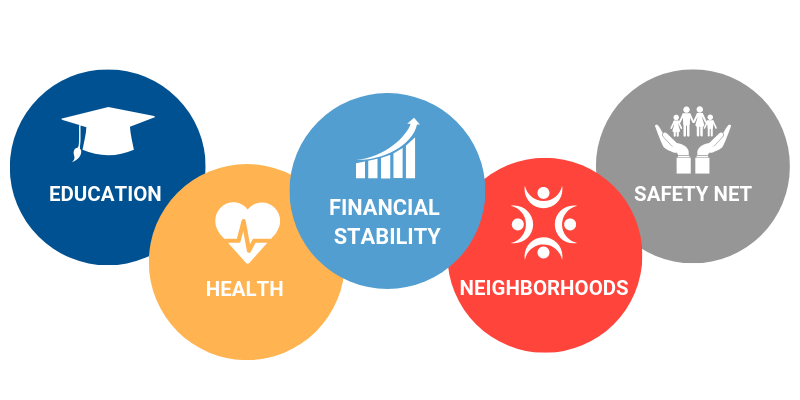 With the donation, United Way will be more equipped to begin funding newly developed councils in the areas of graduation success, financial literacy, and strong communities. The funds will be invested back into our community through a collaborative, collective impact approach that will fund initiatives and programs that can work to turn the tide on generational poverty and help reduce the number of struggling working families. The funds also support a three-year transition funding plan for United Way's long-time agency partners.
Richard Payonk, United Way Executive Director, explained, "This is about so much more than just a great donation. We have been working hard to show our community, our business leaders and our non-profit partners a new and better United Way. Over 44% of the households in our 6-county region are struggling to make ends meet. We can change that number by focusing on root causes in the areas of education, health, financial stability and overall community pride, but it's a long-term approach that needs everyone to get involved. I hope this donation raises a few eyebrows in our community and makes a few more business leaders curious enough to reach out and ask how they can get involved. It warms my heart to know that when someone takes the time to see what we're doing…they want to invest in the work."
The United Way's Annual Resource Drive depends upon workplace engagement and individual philanthropy. This year the United Way is introducing a new and unique way for individuals to get more involved with their giving. The new Choose Your Impact website (www.uwwv.org/choose) takes donors on an interactive adventure that allows them to explore all the ways United Way is working to make an impact in the community. Along the way it allows individuals to donate where their passion is in a variety of focus areas that include education, health, financial stability, or community, and impact councils such as strong neighborhoods, job skills, among others.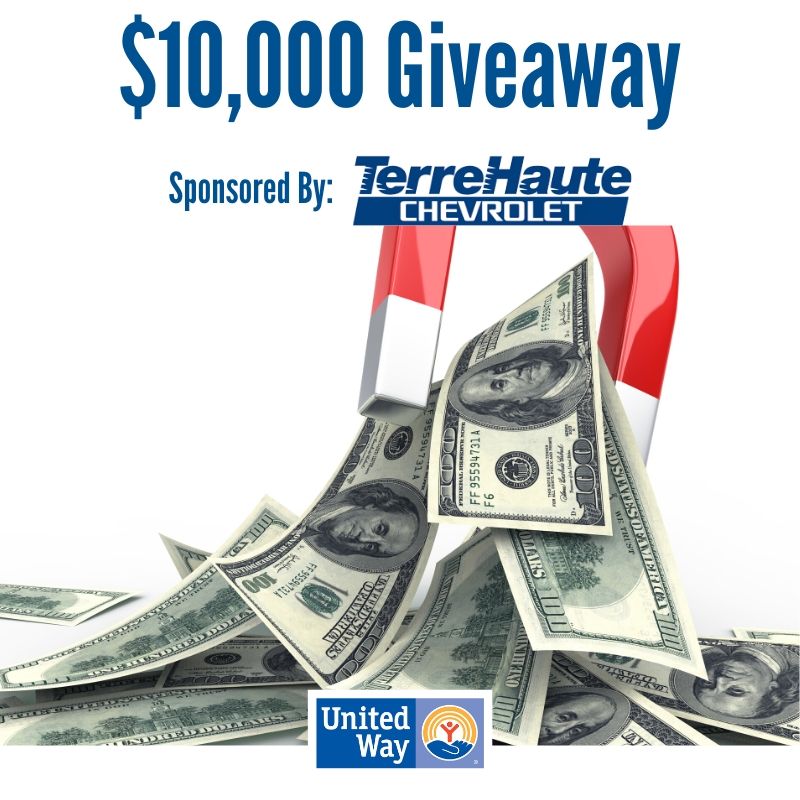 In addition to how individuals invest, someone will get rewarded for their donation to the community through Terre Haute Chevrolet's $10,000 cash giveaway. Donors can earn chances to win the cash based on their level of donor support. Any increase or new donation of at least $25 automatically enters the donor in the drawing for $10,000 cash. Any increase or new donation of $100 gets 6 additional entries for a total of 10 entries for the $10,000 cash giveaway. Donations or pledges must be submitted by December 31, 2019, for a chance to win.
If your organization or business is interested in participating in the Resource Drive or you would like more information about getting involved please contact Danielle Isbell at 812-235-6287 or [email protected].