Today the United Way of the Wabash Valley kicked off its 2019 Annual Community Resource Drive at Terre Haute Chevrolet. This kickoff marks the start of the United Way's annual effort to shine a light on our communities most daunting social issues while raising needed funds in order to address the root causes of these issues. United Way's annual resource drive is a vital part of the organization's work because the funds raised by the United Way go to fight poverty and build a brighter future by working towards the bold goal of moving 10,000 families out of financial struggles and into stability. All funds raised stay in the United Way's six-county service area including Clay, Parke, Sullivan, Vermillion, and Vigo in Indiana and Clark in Illinois.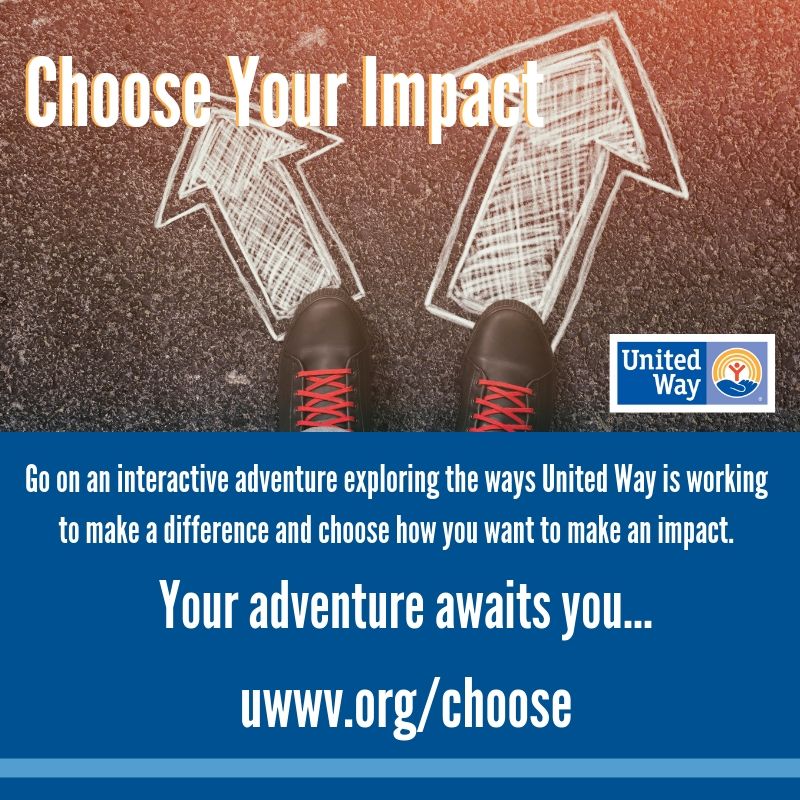 This year the United Way is introducing a new and unique way for individuals to get more involved with their giving. A new Choose Your Impact website (www.uwwv.org/choose) takes donors on an interactive adventure that allows them to explore all the ways United Way is working to make an impact in the community. Along the way it allows individuals to donate to a variety of focus areas that include education, health, financial stability, or community, impact councils such as strong neighborhoods, job skills, among others. Bill Riley, the United Way's 2019 Community Resource Drive Chair explained that "I'm excited that donors can now give to specific investments such as the Quality Child Care Initiative or Peer Recovery Specialists. These programs are designed to make a big impact, and they were announced earlier this week. We have a bold goal of moving 10,000 families out of financial struggles and into stability. The Choose Your Impact website puts the power into the donor's hands to direct their investment to where they feel it would make the most impact or to what they are most passionate about."
During the kickoff, Terre Haute Chevrolet's General Manager, Kevin Cauble, announced their commitment to the work that United Way is doing in the community by providing a $10,000 cash giveaway to a lucky donor this year. Cauble explained, "Terre Haute Chevrolet values the community we serve and we believe the United Way is taking the right approach by focusing on the root causes of poverty and struggling working families. Their goal and work is something we hope all local businesses and the community will embrace. We wanted to lead the way with this incentive."
Donors can earn chances to win the cash based on their donor support. Any donation of at least $25 from a new donor, or a donation from a previous donor that has increased from the previous year by at least $25, automatically enters the donor in the drawing for $10,000 cash. Any new donation of $100 or if a donor increases their gift by $100 over last year they receive 6 additional entries for a total of 10 entries for the $10,000 cash giveaway. Donations must be submitted by December 31, 2019, for a chance to win.
Richard Payonk, United Way of the Wabash Valley Executive Director stated, "This partnership with Terre Haute Chevrolet to provide a $10,000 giveaway incentive and the Choose Your Impact model are great ways for our community to get involved in our work. This new approach to fundraising allows the community to invest in what matters most to them, and with the progress, our organization and impact councils are making we have a variety of ways people can invest in our community."
To create great community change, the United Way will depend on both individuals and businesses to get involved in the Resource Drive. If your organization or business is interested in participating in the or you would like more information about getting involved please contact Danielle Isbell at 812-235-6287 or [email protected].