CLAY COUNTY POWER OF THE COMMUNITY EVENT TO BENEFIT THE UNITED WAY'S SUCCESS BY 6
Education is the foundation of individual and community success.  Our children are our best investment for our future, creating long-lasting change for generations to come.  The upcoming Power of the Community event will benefit the United Way of the Wabash Valley in Clay County and their effort to prepare children for life long success.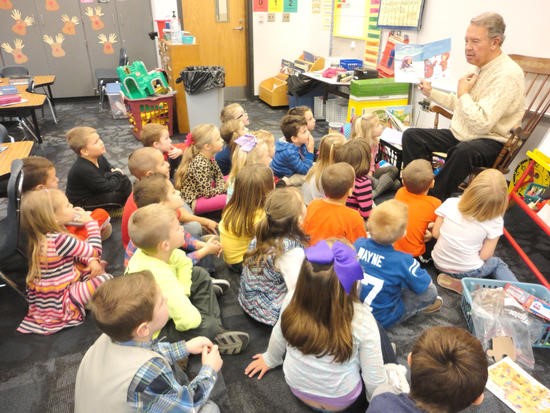 Power of the Community will be Thursday, September 13th at North Clay Middle School in Brazil.  The doors will open at 6:00 pm with food service beginning at 6:30pm.  It will be an evening of fun with food samplings from area restaurants and many chances to win with raffles, silent and live auctions.  The proceeds from the event will benefit the United Way of the Wabash Valley's Success By 6 programs in Clay County.
Success By 6 includes many programs and funding opportunities for early childhood education.  One such program is Real Men Read which brings adult role models into local schools to encourage student's literacy skills and promote the joy of reading.  Each time the readers visit, all kindergarten children receive a book to take home; resulting in 5 new books in their home library.  Since the program began in 2011 over 13,000 children have benefited with over 66,000 books distributed to our community.  "My husband, James Deal, is one of the many business leaders who donate their time to read in the elementary schools.  The enthusiasm of the kindergarten students touches both of us," said Kathy Deal the co-chair for the event.
Deal explains an experience she has had as a volunteer with Success By 6 in Clay County: "Last year, I delivered the box of Real Men Read books to Meridian Elementary.  A little kindergarten girl came up to me asking what was in my box to which I replied 'books for you and the other kindergarten students.'  Her little face lit up, and she began jumping up and down so excited to receive new books to keep forever.  This little girl's family is not able to afford food and other necessities let alone reading materials so this gift of books is a treasure to these young children."
"Power of the Community is an opportunity to raise the necessary funds to ensure these children continue to receive these high quality reading children's books," said Deal.  "Our hope is to unite our community from every corner of the county to support our future: the children!"
Tickets are $15 in advance and $20 at the door the evening of the event.  They are available for purchase at Riddell National Bank and Terre Haute Savings Bank in Brazil.