United Way of the Wabash Valley is awarding 10 mini-grants, up to $5,000 each, totaling over $41,000 to help improve the quality of life in a number of neighborhoods in the community. These grants are going towards 10 different projects ranging from providing landscaping to public areas to supporting public art projects. This is the 3rd round of Neighborhood Improvement Project grants from United Way's Strong Neighborhood Impact Council, which has a vision of a community of safe, vibrant, and inclusive neighborhoods. To achieve that vision, the impact council is working to partner with residents and organizations to build thriving neighborhoods where residents feel safe and connected to one another.
The Neighborhood Improvement Projects include:
Mini Lending Libraries: The Lending Libraries, created by Hamilton Center, will be installed in seven different locations across 5 counties. Each Lending Library will be filled with donated books that are free for the community to enjoy. Each will also double as a place to post information about events in the area that will positively impact the success and growth of the community.
12 Points Beautification Project: A part of the 12 Points Revitalization Initiative, this will include useful items like a bus stop shell, trash can receptacles, permanent benches, and signage. The project also includes the installation of new landscape beds and planters. All these improvements will add visual appeal and provide practical amenities to encourage pedestrian traffic.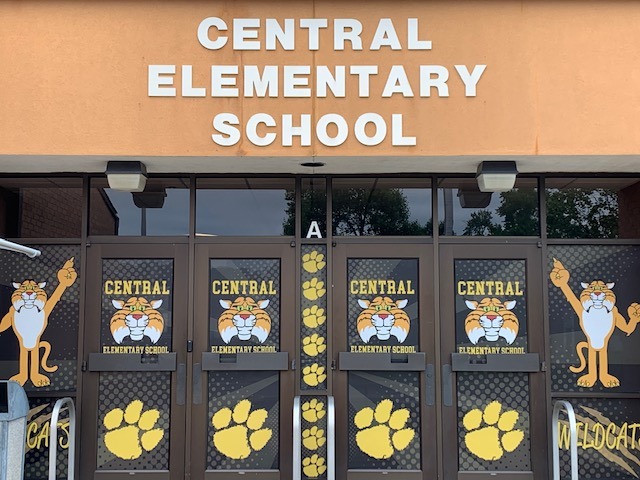 Central Elementary School Greenhouse: The Vermillion County EDC is working to create a community garden at Central Elementary School in Clinton, including raised beds and a greenhouse. This project aims to create a gathering space for students, encourage healthy lifestyles centered around healthy eating, and enhance the beautification of the surrounding neighborhoods.
Geulah Ministry Garden: The Geulah Ministry will install a border of fruit trees around an empty lot, along with a vineyard, pollinators, and a community produce garden. The new garden area will provide a meeting space for the community and promote healthy eating as well.
Solar Lights Community Garden: This project will help support the creation and installation of four solar-powered pillar lights in reTHINK's Community Garden. The solar lights will be built to last using pressured lumber for framing and will use recycled plastic panels that are locally manufactured in reTHINK's plastic upcycling center. The project will provide outdoor lighting in the neighborhood as well as double as a blessing box.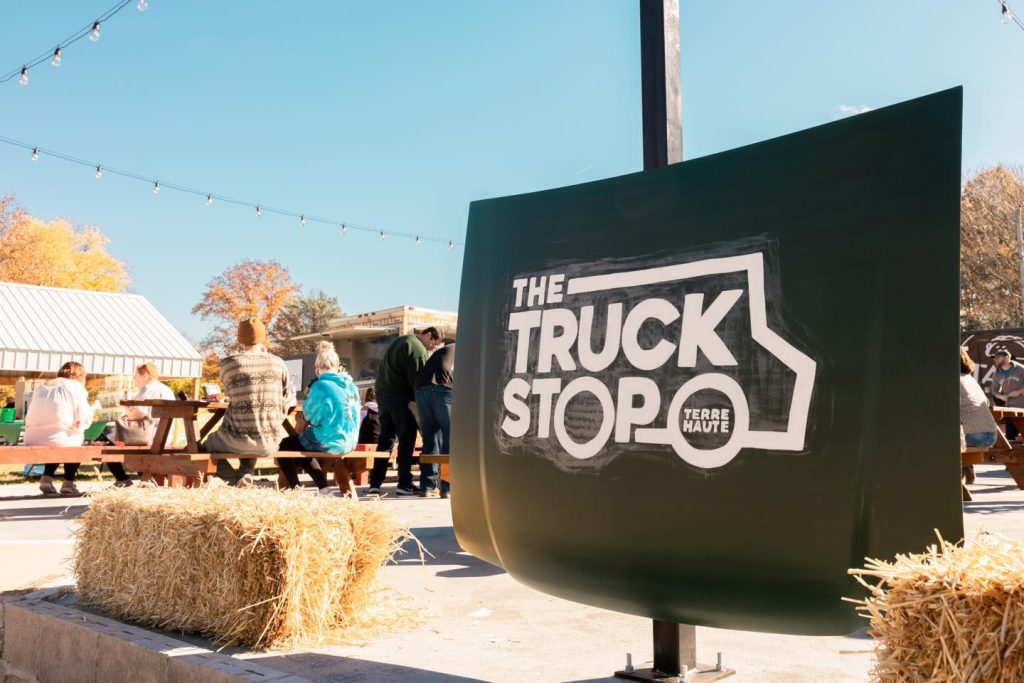 The Lab Concert Series: A collaboration between the Terre Haute Symphony Orchestra and Three Sisters Investments will help to support a larger project that will create a 3-event chamber music series for the Ryves neighborhood. The concert series will feature small ensembles of Terre Haute Symphony Orchestra musicians like brass, string, or woodwind quintets, bringing music-centered gathering opportunities to the neighborhood.
Terre Haute Truck Stop Upgrade: Truck Stop Indy will be working to improve the Truck Stop's accessibility in 12 Points along with its lighting, concrete, increased seating, plants, and dog waste stations. This is also part of a larger project that will bring more food and beverage options to the neighborhood that are local, affordable, and delicious. It will also give the community a space to gather and relax.
Herz-Rose Park Sculpture Project: Part of a larger project by Wabash Valley Art Spaces, this mini-grant will support a public art project in Herz-Rose Park by artist Greg Mueller. The art installation will be created to respond to the neighborhood's desire for better communication and community connection. The project will add a unique element to the Ryves neighborhood while offering a way for people to creatively connect with one another and increase neighborhood pride.
12 Points Library Splash Pad: This project by the Vigo County Public Library will help add a splash pad to the outdoor area of the upcoming 12 Points Vigo County Public Library branch. The water used in the splash pad will be captured and used to water plants on the property, including a raised bed garden.
Summer Camp at Spencer Ball Park: Part of a larger project by the Terre Haute Area Association of Realtors, this mini-grant will help support a community service project for campers who are participating in the summer camp at Spencer Ball Park. As part of their camp week, campers will help improve the park's infrastructure by planting flowers and painting a park building. This project will help the children learn important skills involving renovation and planting while helping their community.
All ten of these projects will help make a difference across the Wabash Valley and its neighborhoods and will be implemented this spring and summer.  Dorothy Chambers, the Community Impact Manager for United Way stated, "In this third round of funding, we continued to be amazed by the creative projects proposed by community groups to improve safety and connectedness in our neighborhoods. We were also pleased to see applications from organizations that had never applied for United Way funding before. These projects are wonderful examples of neighbors working together to elevate their communities."
To get involved in United Way's work or donate to support their mission, visit www.uwwv.org or call (812) 235-6287
###
United Way of the Wabash Valley is an organization looking to go beyond temporary fixes to create lasting change in our communities throughout our six-county region. By bringing together volunteers, companies, and organizations focused on innovative solutions, we impact thousands of lives every year right here in the Wabash Valley.  Our bold goal is to move 10,000 local families out of financial struggles.  For more information, please visit, www.uwwv.org.
# # #