United Way of the Wabash Valley announced today a new grant opportunity focused on financial skills training for teenagers made available by their Financial Management Impact Council. The Council promotes financial coaching and income management throughout the six-county service area. Improving financial management skills is an important step in breaking the cycle of poverty and achieving the bold goal of moving 10,000 families out of poverty and into stability.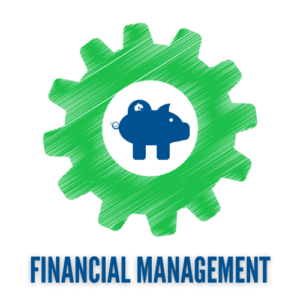 Financial skills training for teenagers is both timely and relevant because many students often begin working and collecting their first paychecks in high school. And as teens prepare for post-secondary education or entering the workforce, they need a solid foundation of financial management skills.
This has prompted the Financial Management Council to develop a grant, Financial Skills for Teens, that focuses on proposals to expand financial literacy education for students in grades 9-12. Programs should be tailored to teaching young people to earn, save, and spend money responsibly and should be a sustained program with a minimum of six hours of instruction with an assessment to evaluate student learning. They can be school-based or extra-curricular, but there must be a clear plan to encourage students to attend and complete the program. Funding will be available over a one-year period from the grant start date.
Jennifer Jones, Financial Management Council Co-Chair, stated, "Teens need to learn how to budget and make responsible financial decisions so they can utilize those skills as they enter adulthood.  Understanding how to minimize debt and live within your means are important steps to attaining financial stability.  Our Council works to develop or promote programs that can provide such learning opportunities."
"While we understand that financial management is not the only step in breaking the cycle of poverty, it is important that people understand how to manage their finances. Teaching our youth about the value of money and how to manage it sets them up to be financially prepared for the future," stated Richard Payonk, Executive Director of the United Way of the Wabash Valley.
The Financial Management Impact Council has made available up to $75,000 in funding for this initiative over one year from the grant start date.  The Financial Management Council invites applications from any interested group or organization in the six-county United Way service area (Vigo, Vermillion, Clay, Parke, and Sullivan counties in Indiana; Clark County in Illinois).  The deadline to submit a Letter of Intent is February 4th with a required virtual meeting for all interested parties on January 26th at 4:00 p.m.  If interested, please RSVP to Mark Johnson at 812-235-6287 or [email protected]. For the full list of requirements and application details visit uwwv.org/funding.