The United Way of the Wabash Valley's Success By 6 Impact Council announced a grant opportunity to increase access to high quality childcare in our community.  Because of the past success, this will be the third round of the Quality Childcare Initiative Grant opportunity in the Wabash Valley. This investment is through the Success By 6 Impact Council which promotes healthy early childhood development to ensure children enter school ready to succeed.  A core focus is the availability and affordability of high-quality childcare that will positively impact the measurements for "kindergarten readiness" and lay the foundation to prepare children for lifelong learning.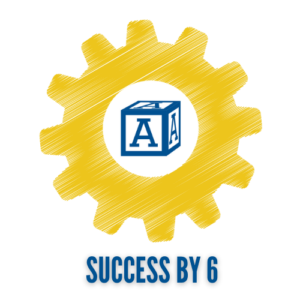 In the Wabash Valley, some of the biggest challenges that children face originates with their preparation for school. According to Indiana's Early Learning Advisory Committee's County Profile, in 2021, just 22.5% of children ages birth to 5 in the Wabash Valley who needed childcare had access to high-quality programs. This lags the overall state of Indiana which was 26%. In some local counties, high-quality programs do not even exist. An estimated half of Hoosier children arrive in kindergarten lacking basic academic and behavioral skills. It is important for children to enter school prepared to succeed in their educational progression.
Multiple long-term studies (Abecedarian Project, High Scope/Perry Preschool, Chicago Child-Parent Centers, etc.) have shown significant long-term positive outcomes with attendance in high-quality childcare programs as compared with control groups. Long-term outcomes included:
Increased high school graduation rates
Higher earnings and higher employment; higher placement rates in high-skilled jobs
Reduced criminal activity (lower rates of both juvenile and adult criminal activity)
Lower teen parenting rates
Less receipt of welfare and social services
Holly Curtsinger, Co-Chair of the Success By 6 Impact Council stated, "We understand through research that if more children had the skills and abilities they need to be successful in school when they started kindergarten, they would have a greater opportunity to achieve success in high school and beyond.  And one of the major steps to that is the affordability and availability of high-quality early childhood education in our community."
Quality of childcare is evaluated in Indiana by the state-implemented Paths to QUALITY™ program.  A comparable ExceleRate program exists in Illinois.  The programs use a 1 through 4 rating scale wherein each level builds on the foundation of the previous.  Quality childcare typically includes those facilities rated at levels 3 or 4.
The United Way's Success By 6 Impact Council announced it will make available up to $150,000 in funding through a request for the proposal grant process.  This two-year grant opportunity is available to childcare sites for up to $20,000 per year in funding and must meet at least one of the following objectives:
Increase regulated capacity in an existing Levels 3 or 4 Paths to QUALITY or ExceleRate Illinois program; or
Attain Level 3 or 4 in Paths to QUALITY or ExceleRate Illinois for an existing program; or
For a new program, show progress toward enrolling in Paths to QUALITY or ExceleRate Illinois and attaining Level 3 or 4.
Curtsinger stated, "With our first two rounds of this initiative we have had great success in increasing and creating new high-quality childcare openings in multiple counties.  We look forward to partnering with more childcare providers to meet the ever-growing need in our community to prepare our littlest learners for a lifetime of success."
To apply for the grant, organizations are required to attend the Letter of Intent and Stewardship Package Meeting on September 27, 2022 at 5:30 pm ET. To attend, RSVP to Dorothy Chambers at 812-235-6287 or dchambers@uwwv.org.  Full grant eligibility and details are available at uwwv.org/funding.