A strong community has a system of quality partners that are available to help people
We're proud to partner with more than 30 organizations to address community challenges and deliver programs throughout the Wabash Valley. We are here to help provide funding opportunities and resources that can make progress on our bold goal and create a stronger community.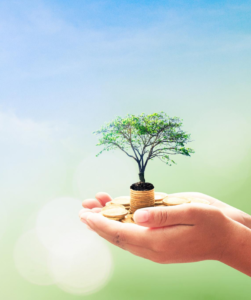 The Success By 6 Council, supported by the Natalie Pugh Memorial Professional Development fund, is looking to help fulfill the need for trained early childhood education teachers with the development of their Early Childhood Education Credential Assistance Program (CAP). This program has made $30,000 available as educational fulfillment incentives to those who complete their credential/degree program utilizing the federally funded and Indiana administered Teacher Education and Compensation Helps (T.E.A.C.H) Early Childhood Scholarship Program or Illinois's Gateways Scholarship Program. These are already funded programs that provide tuition reimbursement to students in the early childhood education field.
This United Way gap funding will be available to support individuals as an additional direct monetary incentive to complete their education and also as an incentive payment to assist the individual's early childhood education program employer as they support their employees to help them attain their educational goals. The incentive funding will range from $500 – $1,500 based on the credential or degree type.
Students must apply before their last semester of schooling.  Check out the full details and application below for more information.
The Professional Development Grant Program, supported by the Natalie Pugh Memorial Professional Development fund, gives financial aid for attendance at continuing education programs for child care providers/early education professionals that work with children ages 0-6.
Recently Closed Grants
For access to E-CImpact in order to upload your application please contact Mark Johnson at [email protected] or 812-235-6287.
Ready to submit your grant?